Edin pockets win over Bottcher in pool play at Players' Championship
Sweden's Team Niklas Edin returned to form Thursday evening to improve to a 2-1 round-robin record in the Princess Auto Players' Championship at Calgary's WinSport Arena.
The three-time reigning world gold medallists shot 90 per cent as a unit in a convincing 5-2 victory over Canadian champions Team Brendan Bottcher of Edmonton during draw seven action.
Team Edin bounced back after conceding a 7-2 defeat in only five ends to Humpty's Champions Cup winners Team Bruce Mouat of Scotland in the morning draw.
Edin didn't get out to an ideal start against Bottcher giving up a steal in the second to open the scoring but recovered with a tap for two points in the third and never looked back.
It turned into a great train robbery through the middle ends with Bottcher having to draw against three counters in the four-foot circle during the fourth and made it to the button to limit the damage to one. Another high-pressure draw came in the fifth end with Bottcher facing five and coming up just short again to surrender another single.
Edin swiped one more in the sixth to make it a four-point gap, Bottcher connected on a nose hit in the seventh and waved goodnight.
Bottcher, who won the previous Players' Championship men's title in 2019, remains winless at 0-3.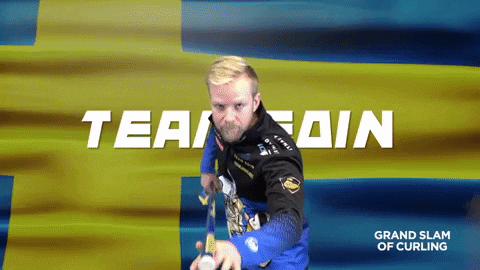 ---
Princess Auto Players' Championship: Scores and Standings | Draw Schedule | TV Schedule
---
Elsewhere in Draw 7, Team Mouat (3-0) are riding the momentum from their Humpty's Champions Cup victory making it a two-win Wednesday with a 6-4 victory over Team Brad Jacobs (1-1) of Sault Ste. Marie, Ont.
Team Mouat, who earned silver at the worlds, topped Team Bottcher 6-3 Monday afternoon to win their second career Grand Slam title.
Switzerland's Team Peter de Cruz ran right past Team Jason Gunnlaugson of Morris, Man., 7-1 in only five ends. De Cruz scored a touchdown in the second end and added the extra point in the third off of a steal. Gunnlaugson (1-2) blanked four and broke up the shutout with a single in five before calling it a night early.
Team Kerri Einarson of Gimli, Man., stole five points in the fifth during an 8-2 rout over Team Elena Stern of Switzerland. The back-to-back Canadian champion Einarson climbed to a 2-0 record while Stern dropped to 1-2.
The Princess Auto Players' Championship is closed to the public. Round-robin action continues Thursday at 10 a.m. ET / 8 a.m. local time. Broadcast coverage resumes at 2 p.m. ET / Noon MT featuring Einarson vs. Switzerland's Team Silvana Tirinzoni on Sportsnet or stream online at Sportsnet Now (Canada) or Yare (international).