Owned and operated by Sportsnet, a Rogers Media company, the Pinty's Grand Slam of Curling is an annual series of events featuring the top-ranked curling men's and women's teams in the world. Total prize money for the Pinty's Grand Slam of Curling increased to a total of $2.1 million for the 2018-19 season, which is split evenly between the men's and women's divisions.
Considered majors on the circuit, invited men's and women's teams must qualify according to predetermined criteria. See each event's qualification page for more information. The series started in 2001-02 and consisted of four events: the Canadian Open, Masters, National and Players' Championship. A women's division was added to the Players' Championship in 2006.
Since 2012, Sportsnet has added women's divisions to the other three majors as well as created two additional events: the Tour Challenge with two tiers and a total of 60 teams, and the Champions Cup closing out the season with all of the top winners on tour.
With incredible in-venue branding opportunities as well as within Sportsnet's broadcast, these events promise great exposure for host communities and local sponsors alike.
Sportsnet is committed to an exceptional event experience with the Grand Slam Social House, Pinty's Pub & Grill Zone, JR. GSOC and Future Rockstars all in an effort to grow the sport of curling in Canada and support the clubs and communities that make the Pinty's Grand Slam of Curling events a success.
The Pinty's Grand Slam of Curling is also proud to give back to the communities that host our events; the 2015 Meridian Canadian Open in Yorkton, Sask., helped raise $5,000 towards the community's campaign for a new CT scanner. Volunteers in North Bay, Ont., during the 2019 Masters collected donations and handed out pink glowsticks during the opening draw to honour anthem singer Jodi St Pierre. A total of $2,000 was raised to support the Cancer Care Close to Home campaign.
All matches are contested under the Curling Canada "Rules of Curling for Officiated Play" including the five-rock rule. Teams must wait until five rocks have been played before they can start eliminating rocks that are sitting in the free-guard zone (outside the house from the tee line to the near hog line). The five-rock rule is designed to generate more offence with an extra guard in play. This modified rule was introduced in the GSOC in 2011 for a test run and made official in 2014.
Games are played to eight ends. Each team has 33 minutes plus two, 90-second timeouts using the "Slam Time" System.
Qualification for Pinty's Grand Slam of Curling events is based on the WCF World Team Ranking system.
---
2020-21 Pinty's Grand Slam of Curling schedule
| Event | Location | Dates |
| --- | --- | --- |
| Masters | Sarnia Arena, Sarnia-Lambton, ON | Oct. 20-25 |
| KIOTI Tractor Tour Challenge | Coca-Cola Centre, Grande Prairie, AB | Nov. 3-8 |
| BOOST National | Chestermere Recreational Centre, Chestermere, AB | Dec. 8-13 |
| Meridian Open | Orleans Arena, Las Vegas, NV | Jan. 12-17 |
| Princess Auto Players' Championship | Ryerson's Mattamy Athletic Centre, Toronto, ON | April 13-18 |
| Humpty's Champions Cup | Olds Sportsplex, Olds, AB | April 28 – May 2 |
---
Pinty's Cup
The top four men's teams and top four women's teams with the most points over the course of the season following the conclusion of the Players' Championship receive bonus prize money while the overall series winners are declared the Pinty's Cup champions.
1st: $75,000
2nd: $40,000
3rd: $25,000
4th: $10,000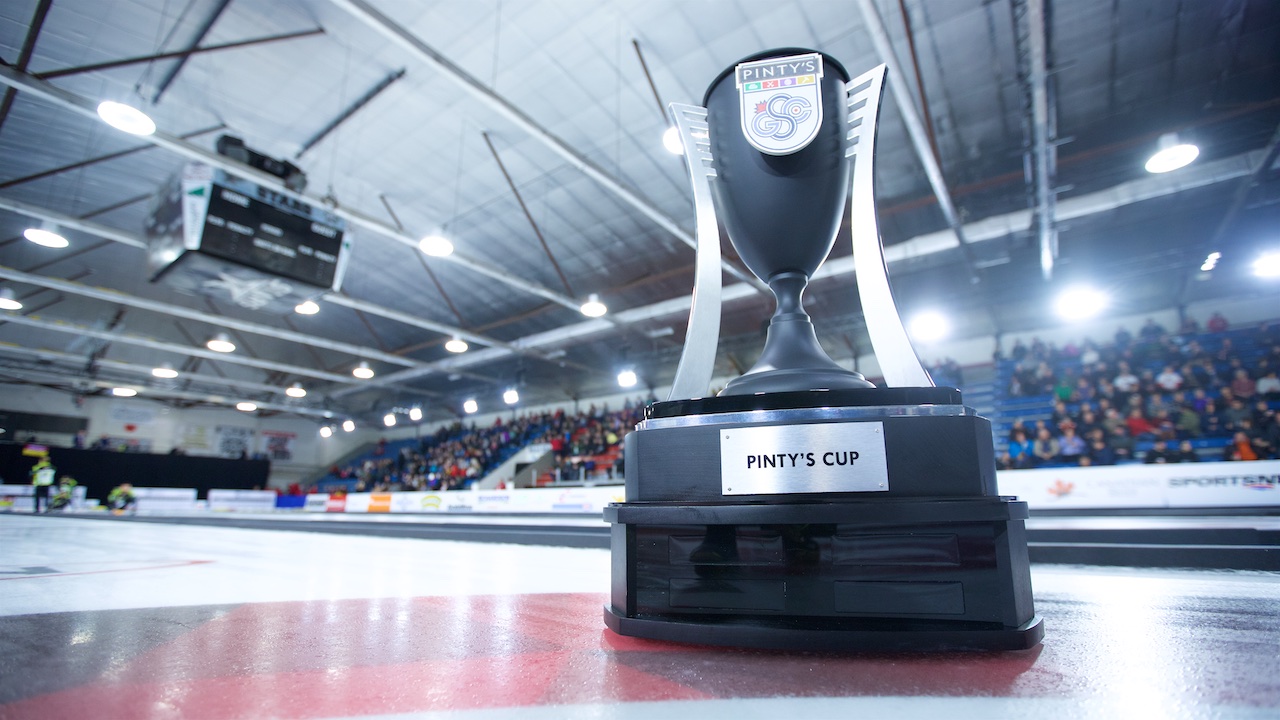 ---
Pinty's Pub & Grill Zone
The premier destination to check out all of the action right at ice level. Get up close to the game like never before in the Pinty's Pub & Grill Zone. Best of all: no extra admission is required! Just come on down and make yourself comfortable. You never know, you may even meet one of our Pinty's Grand Slam of Curling superstars (just keep an eye on your Pinty's chicken wings!).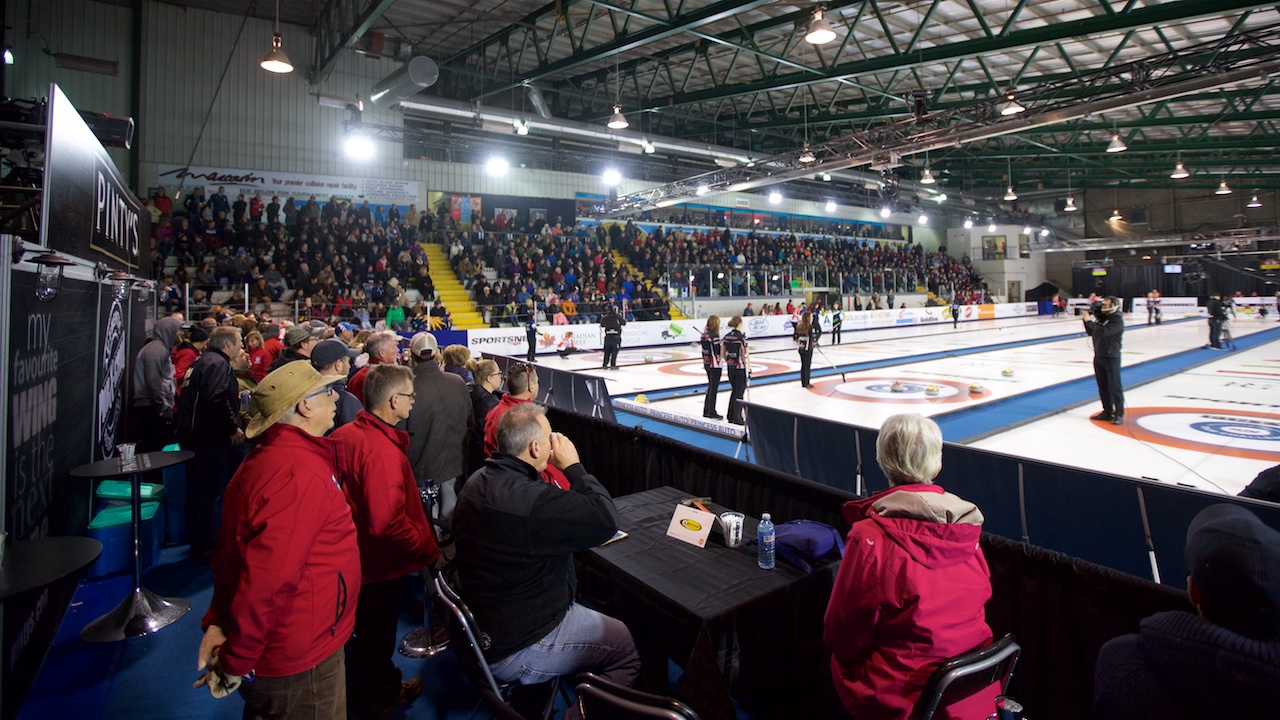 ---
Grand Slam Social House
Looking for some fun between draws and during the evening? Look no further than the Grand Slam Social House! Your ticket gets you access to hang out and enjoy local musicians, food and drinks.
Not sure how to find the Grand Slam Social House? Look for the signs in the venue or ask one of our wonderful volunteers!
---
Slammer
It's a bird! It's a plane! It's the official mascot of the Pinty's Grand Slam of Curling: Slammer! If you happen to see Slammer around, don't be intimidated by his mega muscles as he's always happy to pose for photos with fans. We also hear he's pretty good at dancing.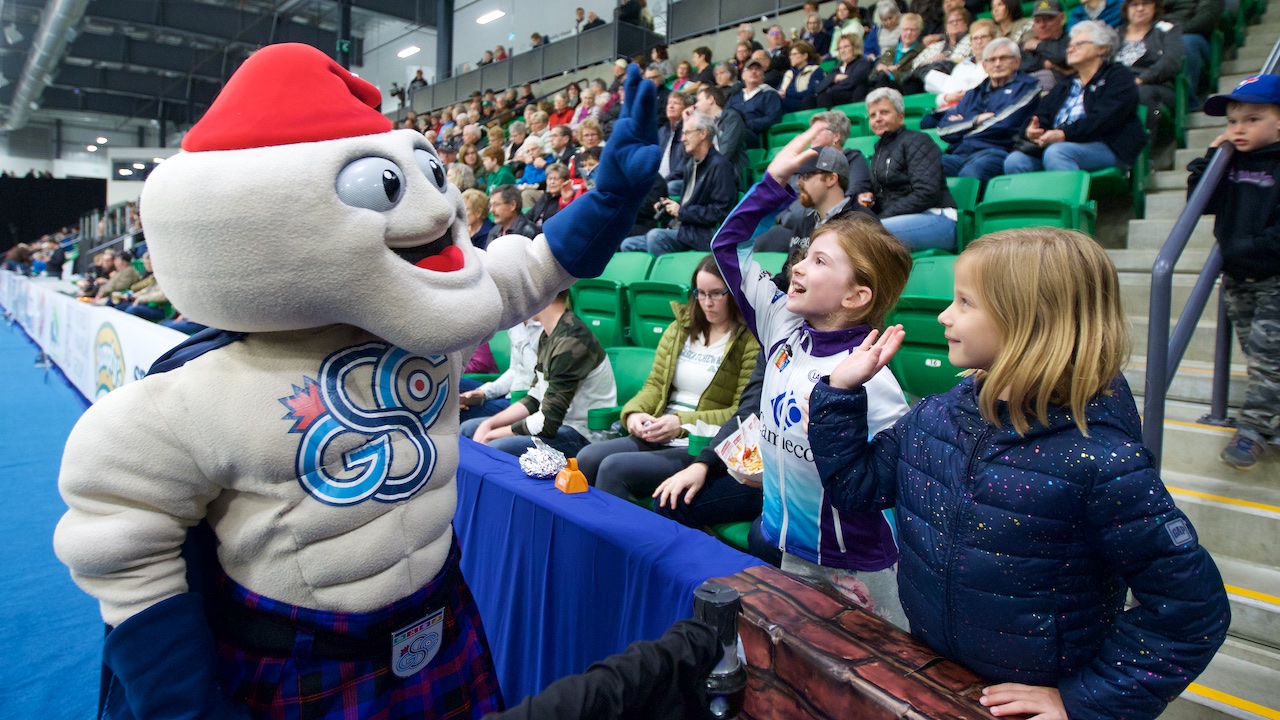 ---
Junior GSOC & Future Rockstars
It's all about helping kids. The Junior Grand Slam of Curling and Future Rockstars programs were founded in 2012 to give young curlers the chance to play on world-class arena ice and learn tips of the trade from our pro stars.
Marc Kennedy, Niklas Edin, Jamie Sinclair, Mike McEwen, Colin Hodgson and others have helped out with these programs in the past by sharing their vast knowledge of the game and providing memorable experiences for the next generation of stars as they continue their journeys in the sport.
The Junior GSOC features four local junior teams participating in a clinic and game with an elite curler assigned to coach each team. Future Rockstars is an hour of open ice for all of the Little Rocks and juniors within the community to come out, enjoy the game, and meet some of their favourite curlers.
Sportsnet and the Pinty's Grand Slam of Curling are committed to investing in the future of curling and giving back to the communities the series visits. The Pinty's Grand Slam of Curling also makes a donation to the junior curling clubs within the community for having their teams participate.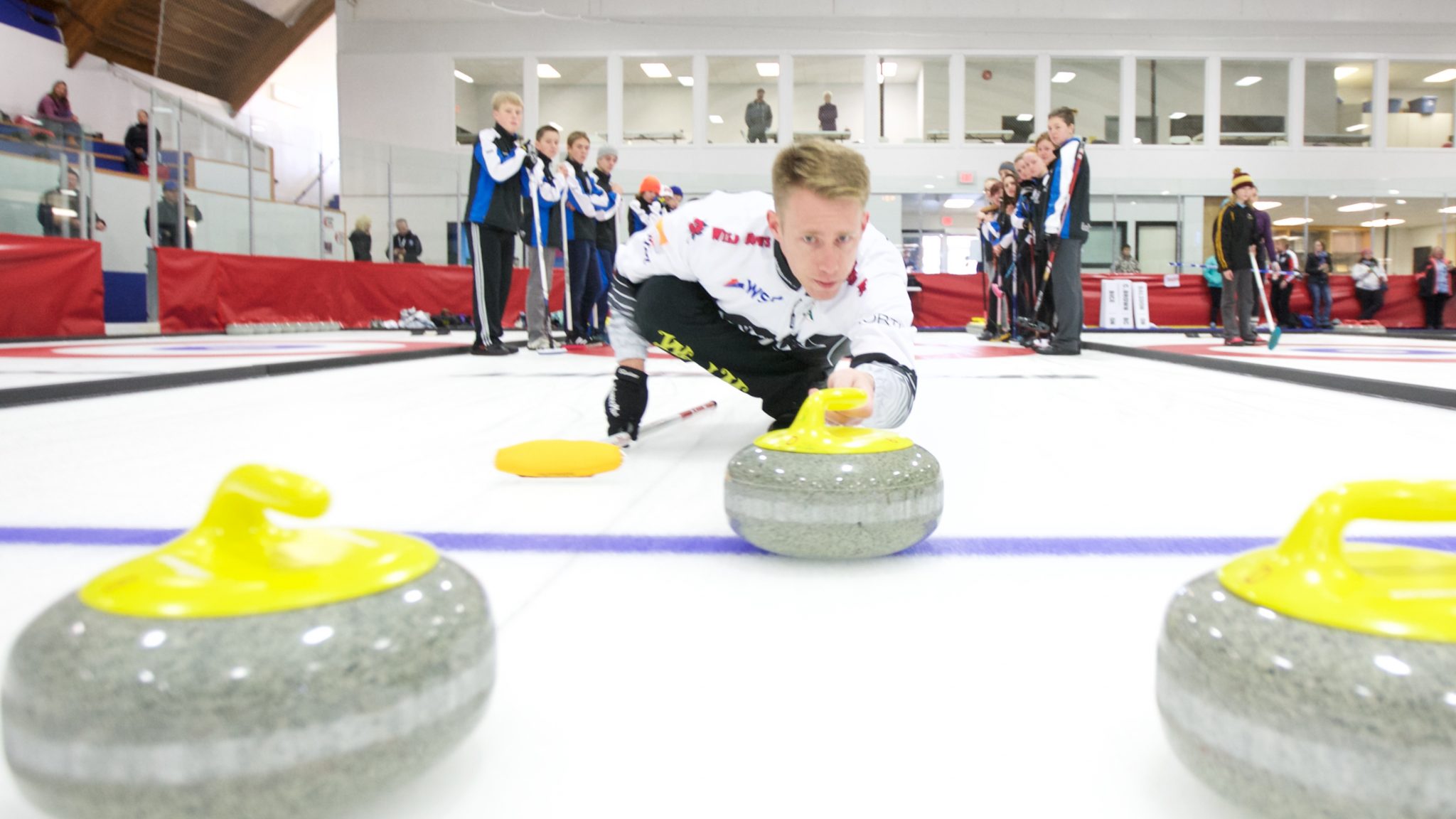 ---
Hosting a GSOC event
Click here for our hosting package PDF.
If you would like to host one of the Grand Slam of Curling events in your community, please contact: Kristi Petrushchak, Senior Manager, Grand Slam of Curling, at kristi.petrushchak@sportsnet.rogers.com.
---
Media Accreditation
For media accreditation, please contact Meghann Cox, Sportsnet communications manager, at meghann.cox@rci.rogers.com.
---
Advertising & Sponsorship
The Grand Slam of Curling offers a wide range of partnership opportunities. For more information on advertising and sponsorship, please contact: Rob DePodesta, Manager, Integrated Sports Sales, at Rob.DePodesta@rci.rogers.com.