Why the Players' Championship matters now more than ever
The Princess Auto Players' Championship is the highlight of every Pinty's Grand Slam of Curling season, but in a year when there hasn't been a season, the shimmering gold trophy shines even brighter this week.
Perhaps it's fitting that such a prestigious event has found a familiar home in a historic venue: Ryerson's Mattamy Athletic Centre located in the heart of downtown Toronto. The hockey shrine formerly known as Maple Leaf Gardens has become a curling destination over the past decade.
Teams at the top anticipate that invitation arriving in their inbox and plan other events around the draw schedule such as Toronto Blue Jays games, trips to the CN Tower, Ripley's Aquarium or just the simple pleasure of being in the big city.
"I'm a huge sports fan so I couldn't even believe we got to play in Maple Leaf Gardens," Jennifer Jones said. "That's so fun. To play in Toronto and in a big city, the fan support was always incredible.
"We're lucky we're close enough our kids could come and watch and be a part of it. That's always special too. They have tons of memories. They remember the Players' Championship, being on the ice and riding the subway, which is a big deal when you live in the country. Lots of great memories and I'm hoping that the Players' will get back there eventually."
Curling felt the impact of the COVID-19 pandemic, like all sports, coming to an abrupt halt in March 2019 just as the season reached the cutoff point to qualify for the Players' Championship. That event and the season-ending Humpty's Champions Cup were cancelled. As lockdown days turned into weeks and weeks turned into months, this season was also postponed to April with hopes of at least salvaging the two biggest Grand Slam events at the end of the year.
Sportsnet, which owns and operates the Pinty's Grand Slam of Curling, partnered with Curling Canada to bring the Humpty's Champions Cup and the Princess Auto Players' Championship to the hub city concept bubble at Calgary's WinSport Arena.
Although the bubble is closed to the general public, the rankings have been paused since the pandemic hit and there are no points up for grabs, the Princess Auto Players' Championship is about more than just playing for prize money this year. Yes, cashing in a $40,000 cheque for winning is great, but as one of the few events this season, period, plus heading into the uncertainty of next season — and a big one at that being an Olympic year — it's huge.
"It obviously doesn't have the same feel as the other years where it is in Maple Leaf Gardens and you have good crowd support, but it's still the Players' Championship," said skip Brad Gushue, an 11-time Grand Slam title winner who captured the Players' Championship in 2016. "It's an event we always look forward to. It's one of my favourites. We've always played well. We've only won once but we've gotten to a lot of semis and a lot of finals. I'm looking forward to maybe getting on a run this week and maybe seeing if we can get a second one."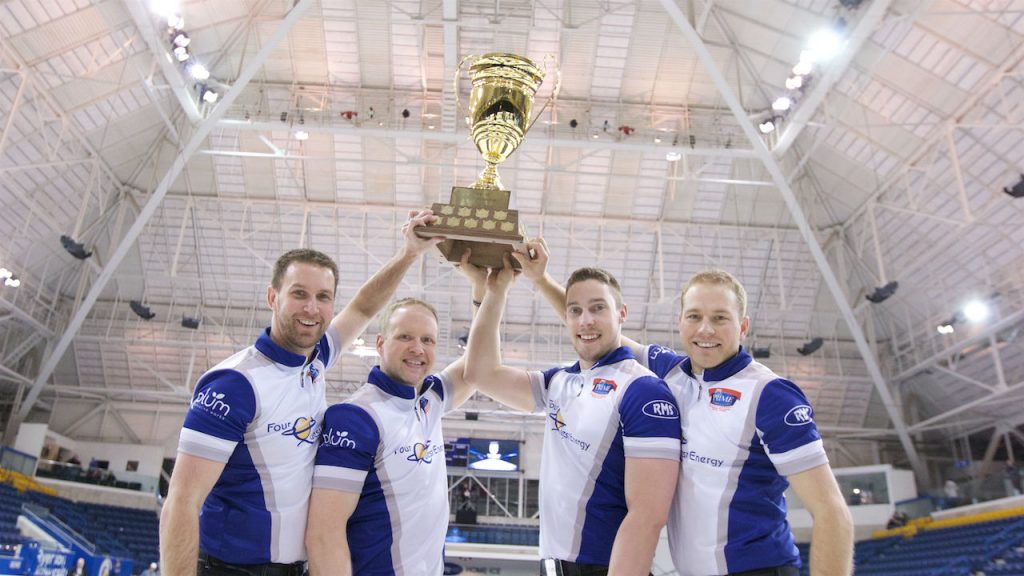 This year's event features the likes of Gushue, Niklas Edin, Brendan Bottcher, John Epping, Kevin Koe and Brad Jacobs — all former Players' Championship winners who make up half the men's field and all are just as capable to win it again this year. That's not to mention the rising stars who are looking for their first like Matt Dunstone or Bruce Mouat, who is targeting a double bubble sweep after capturing the Humpty's Champions Cup this past Monday.
"It's the kind of event you want to play but you want to be in good form to play them otherwise it's easy to lose every game you play," Edin said. "You want to come to these events in really good form, mentally being ready to play tough games that come down to the last rock. If you don't make pretty much all the key shots out here you're not going to win many games. That's what we're looking for but we also know it's important we're in mentally and physically good form when we come to these events."
The Players' Championship actually predates the inception of the Grand Slam series itself dating back to 1993 and is almost like the Stanley Cup playoffs to the tour season with a smaller field — from 15 or 16 teams down to 12 — and qualification based strictly on points accumulated through the year. Teams are not coasting on their success from the previous season anymore, these are the best teams flying high and looking to leave it all on the ice before the summer.
"You don't get one or two of the softer games you can sometimes get at a Grand Slam," Gushue said. "Every game you're going to play is going to be against a top team and a team that's played well all year. Even though we haven't played all year, it's the same here this year. All the teams here this week are top quality. You have to make sure you're sharp each time you get on the ice."
Gushue finished runner-up twice before taking the title in 2016 defeating Jacobs in another classic "Battle of the Brads." Team Gushue was rolling through the Grand Slam circuit winning the Elite 10 the month prior and riding an undefeated streak into the Players' Championship final. They already locked up the Rogers Cup (now known as the Pinty's Cup) as season champions and could focus on the other top prize.
Meanwhile, Jacobs hadn't won a title all year and the victory was his last chance to get into the Humpty's Champions Cup. Gushue jokingly offered Jacobs the Rogers Cup bonus to let him win while Jacobs laughed right back and told Gushue to keep the money and let him win the Players' Championship.
The victory also put Gushue into an exclusive group of curlers who have won all four of the original majors in the series and a seemingly Mount Rushmore of the game's greats: Kevin Martin, Glenn Howard, Wayne Middaugh and Jeff Stoughton — four players who were also integral to the formation of the Grand Slam series back in 2001.
"To add your name to the list of the people who have won, it's pretty nice," Gushue said. "From a player's perspective, this is probably right up there or next to the Brier as the event you want to win throughout the year. Everybody circles it and it's at the end of the year so everybody wants to finish it on a high note. Hoping we can finish on a high note this week."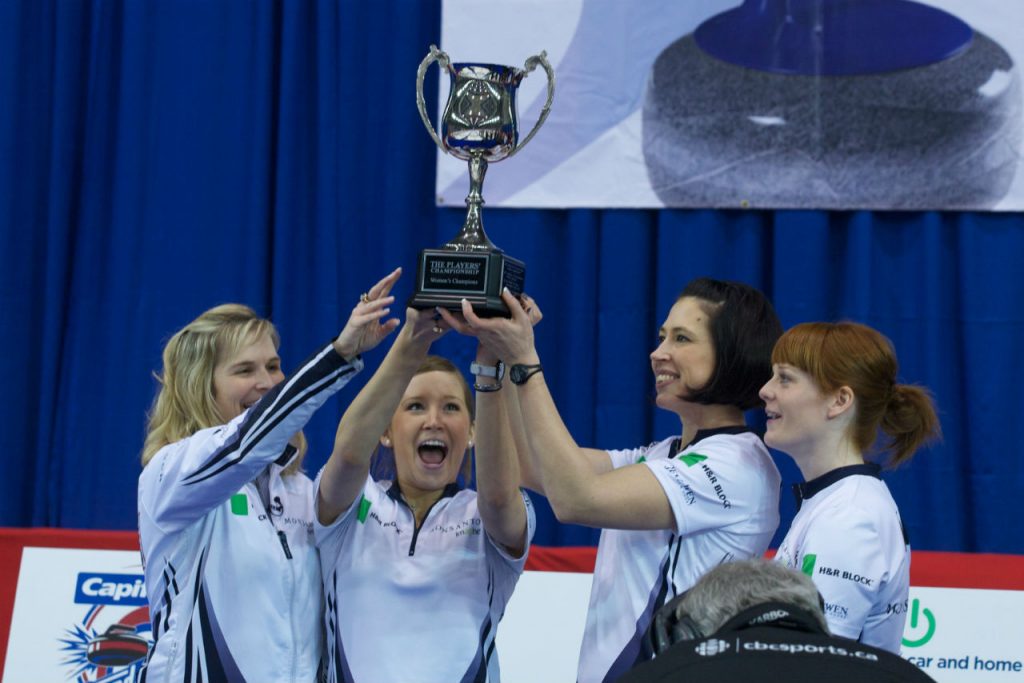 The women's division was added in 2006 and features equal prize money. It's been dominated by someone considered the greatest women's curler of all time: Jones, who has won the event six times with eight total appearances in the final.
"It's just always been one of my favourites," Jones said. "It was really the first Grand Slam the women were invited to and where we got to play on arena ice outside of the Scotties. It was just kind of a privilege. You play against the best teams in a great environment and on great ice conditions. It was just a great way to end the season.
"It's been one of those special events for us forever. We sat down before the event and said, 'Let's go and have some fun.' We don't get to play again for a few months so we might as well go out, have some fun and see how many shots we can make."
If you ask Jones to pick her favourite you might as well ask her which one of her children is her favourite as they're all special in their own unique way. She won the first couple back-to-back in 2006 and 2007 and made it three in four years with another in 2009. Jones defeated rising star Rachel Homan in 2011, the first year of a new Olympic cycle and her first with new third Kaitlyn Lawes. Jones topped Homan for the title again in 2014 closing the book on that quadrennial and a dream season as the Olympic gold medallist. Her sixth fittingly came in the city known as the 6ix thanks to Drake in 2017.
"It's an event for the players and playing against the best players in the world," Jones said. "It's what you want to do as an elite athlete. You always want to play against the best and see if you can beat them."
"I never thought we'd win one and then win [another] one and then you win the next one," she added. "I feel so lucky in my career to have been able to play in a lot of big games in my career, come out on top sometimes and really be able to enjoy the win with teammates."
Team Edin's title win at the Players' Championship in 2017 capped a "tre kronor" season for the club. Edin claimed his first career Grand Slam title at the Masters the previous October, becoming the first non-Canadian men's skip to win in the series. Although it took years for Edin to earn his first, he was back in the winner's circle just two weeks later at the Tour Challenge. His Players' Championship win was a bit similar to Gushue's story where it was a double whammy of also securing the Pinty's Cup and heading home with a six-figure pay cheque.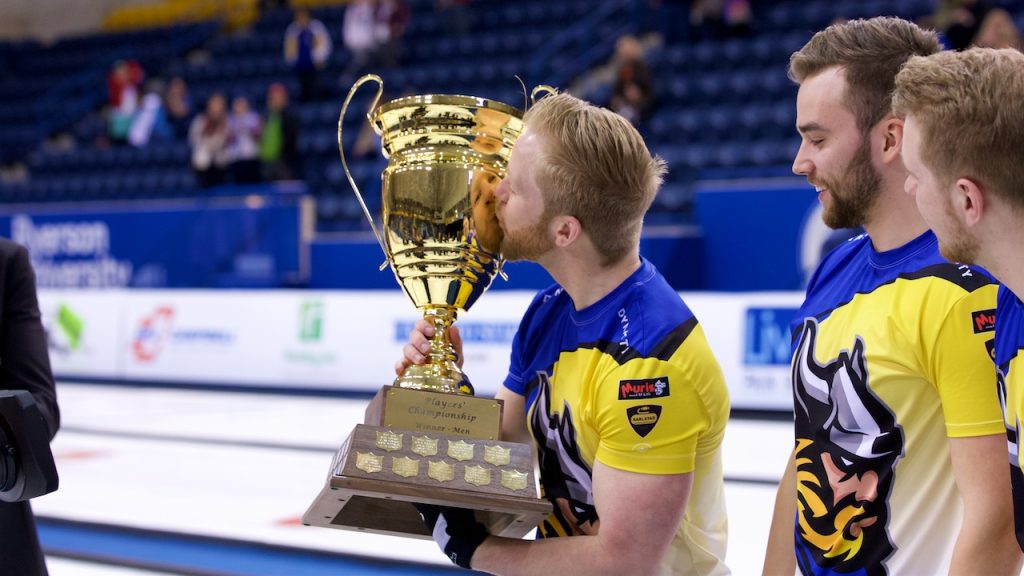 The Players' Championship typically takes place only a few days after the world championship wraps up. Edin is a staple for Sweden in that event and more often than not is playing on championship Sunday, so it would be understandable if his team showed up to the Players' Championship two days later running low on energy. That hasn't been the case at all — or at least they don't let it affect them — as they've consistently qualified for the playoffs.
"It's normally one that we really like," said Edin, who won his record fifth world title and third in a row earlier this month. "I think just going through the whole process of playing the worlds, you prepare really well. You're mentally and physically in good shape and form and you're very focused to play well. Then after that week, obviously it can drain you, so you can be low on energy and stuff.
"I've been tired for pretty much a week straight now after worlds, but after the last Slam, we were really good at focusing during the games. Between the draws, we were kind of tired and lacking energy a little bit. Now I think we're all back to the same focus as we have during worlds and technically we're in super good form. No reason not to have a good shot at winning this event if we can keep this up."
The Princess Auto Players' Championship wraps up the season for most teams within the bubble except for those few sticking around for the world women's championship or later jetting off to Scotland for the mixed doubles worlds.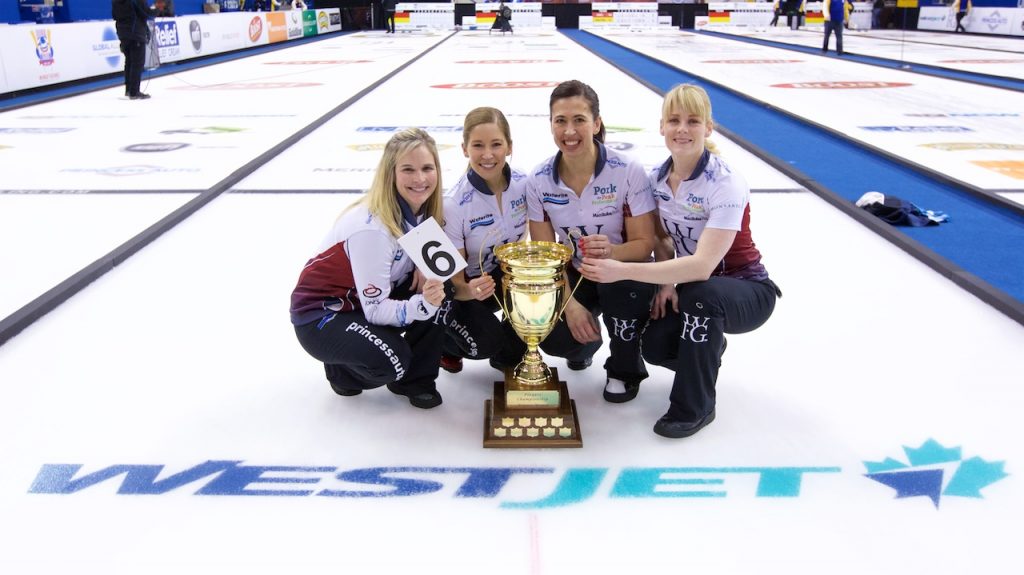 Considering the pandemic is still ongoing and with no clue if/when things will be back to normal in the fall, some teams are concerned with how much on-ice preparation they'll have heading into the Olympic Trials in late November. What they do know is they have the Princess Auto Players' Championship in front of them this weekend and the opportunity to showcase their stuff to see where they stack up against the world's best or identify things they need to improve upon during the possibly long off-season.
"This is so much more than money; this is about doing what we love to do," Jones said. "This is about going through a year of challenges of trying to find practice ice, trying to find competition, trying to get ready to be able to play in our Olympic Trials."
"All of a sudden we were able to compete in a bubble in these championships and it's such a privilege," she added. "We barely had any events to play in, so these events seem actually even more important than they ever have because they are so few and we just feel really lucky to be able to play in them. We want to go out and play well, see where we're at so we can figure what we need to do over the next few months before the trials."
Gushue has had the same lineup of third Mark Nichols, second Brett Gallant and lead Geoff Walker intact since 2014, and tinkering with the formula is not in the cards compared to teams that have made recent roster changes. What Gushue is looking forward to doing — besides trying to win — is being able to wear his tour uniform that sports his sponsors, who have remained on his side through these challenging times, and support those who have supported his team on their quest for gold.
"Businesses have struggled across the country," Gushue said. "For our sponsors and for all the sponsors of the teams to stick with us throughout this year, it's important for us to be able to give them the opportunity to showcase them on national TV. What happened last week and happening this week is awesome.
"In our case, all of our sponsors have stuck with us and we haven't been able to showcase them as we have in previous years. To get the opportunity now here in the bubble does feel good and they certainly appreciate it. It's important. I can't emphasize that enough and we're thankful that Rogers and Sportsnet have put these events on."
For Jones, this event in particular has more meaning now as title sponsor Princess Auto is a major supporter for her team, too.
"We're very, very lucky our sponsors stood by us and supported us in these crazy, crazy times," she said. "To come out and they're still supporting the events, to play in the Princess Auto Players' Championship, how fitting for us to be able to do that to end our season."